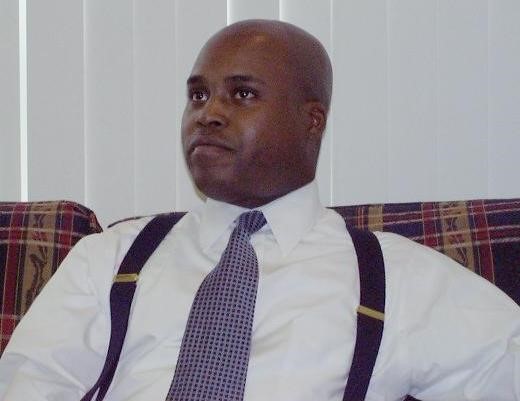 Lawyer1
---
Biography
Philip A. Duvalsaint, was a software designer, technology consultant, and systems operator for over 10 years before becoming an attorney.  He has practiced law for over 8 years and his vast experience in technology benefits the firm's technology based clients. Mr. Duvalsaint's expertise lies in domain dispute resolution, corporate practice, e-commerce, software and technology, trademarks, copyrights, and trade secrets.  Mr. Duvalsaint also practices entertainment law and has represented a motion picture production companies, musicians, and other entertainers.
Mr. Duvalsaint is licensed to practice in the State of Florida, in the U.S. District Court for the Middle District of Florida, and before the United States Circuit Court for the Eleventh Circuit Court of Appeals.
Personal Experience
Mr. Duvalsaint was a member of the litigation team with Michael I. Santucci, Melvin K. Silverman, Johnny L. Cochran and Willie E. Gary, in the 2002 landmark case of All Pro Sports Camps, Inc. vs. Walt Disney Company in which he helped obtain a record $240,000,000 verdict for his clients.
"A good attorney knows the law and a great attorney knows the judge,
but the greatest attorneys know and understand their clients as well as their clients' needs."
My Favorite Links: Broward County Clerk of Courts Palm Beach County Clerk of Courts Florida Secretarphotos.yahoo.comy of State Florida Statutes My Info: Name: Philip A. Duvalsaint Email: pad@BrowardLawyer.net
Effective Advocacy for Businesses and Individuals
Practice Areas
Internet Law
Domain Name Disputes
Business Law
Corporate Law
Limited Liability Companies
Partnerships
Professional Service Corporations
Contracts
Litigation
Federal and State Court
Licensed to practice before:
Supreme Court of Florida
U.S. District Court for the Southern District Courts of Florida
U.S. District Court for the Middle District Courts of Florida
U.S. District Court for the Northern District Courts of Florida
11th Circuit Court of Appeals
Intellectual Property
Trademark
Copyright
Trade Secrets
Entertainment and Sports Law
Philip A. Duvalsaint, P.A.
Broward Office
Pinnacle Park Building
500 West Cypress Creek Road
Suite 500
Fort Lauderdale, Florida 33309
Telephone: (954) 351-7474
Or: (954) 351-7475
Palm Beach County Office
Grand Bahamas Professional Park
955 N.W. 17th Avenue
Building D
Delray Beach, Florida 33445
Telephone: (561) 665-8020
Or: (561) 665-8021